PRODUCTION CUTTING
From a single cut to thousands of cuts, we handle all your metal needs. We cut metals to any length — exactly to your specifications.
BENDING AND PRESS BRAKE
We can bend sheet and plate products to different degrees using a press brake and other bending techniques.
LASER CUTTING
Laser Cutting produces preci. metal parts of You can count on our shearing services to any shape or size.
SHEARING
You can count on our shearing services to produce a straight, clean cut.
PLASMA CUTTING
Plasma cutting is a process used to cut steel and other metals of different thicknesses.
WATER JET CUTTING MITER CUTTING
With computer numerical controlling software to remove excess material & create complex two dimensional & three dimensional shapes.
MITER CUTTING
We offer miter cutting on different angles for metal types such as angle, tube and channel.
FLAME CUTTING
Flame cutting attains a good-edge finish on thick steel plates.
What We Offer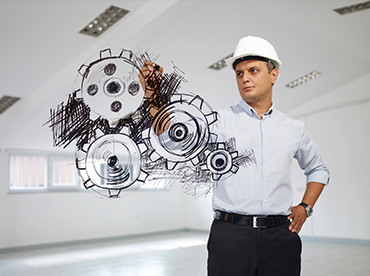 We offer shearing, press brake forming, punching, welding, assembly, and finishing services. We carry wide varieties of sheet metals kept in stock to meet any type of metal fabrication requirement. And we will present you with custom fabricated sheet metal prototypes.
Our CNC forming centers/multi-axis breaks provide us with the flexibility and capability to meet your custom sheet metal needs.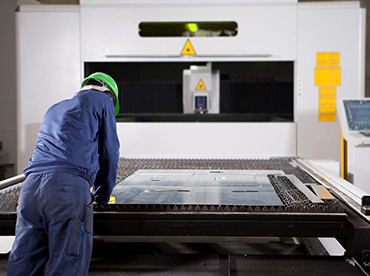 Our master craftsman can fabricate and install hardware on virtually any design. Based on our customer's specifications, we can manufacture simple designed parts into complex assemblies.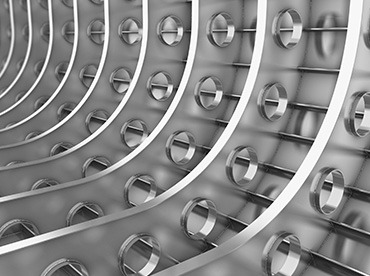 We can accommodate any size of sheet metal fabrication, including card-cage intensive chassis, enclosures of all kinds, cabinets, mounting rails, brackets, door/skins and more
Prototype
We provide customers with a prototype assembly.With your CAD data, we will define your project and calculate a quote for you.And we will present you with custom fabricated sheet metal prototypes.
Design
We assist our customers with extensive engineering and designing service.
We are capable of any assemblies ranging from the simplest brackets to the largest complex three dimensional bends.
Fabrication
Not only our machine is the most accurate and has fast processing ability out in the industry, but also we have hundreds of unique tools that allow us to produce any products you request and meet your needs.
OUR BEST PROPOSALS
Metal Forming

We have the technical expertise and top of the line equipments in addition to all of the large tools, we also take conventional approaches to metal forming.

Welding

We use different energy source such as gas, laser, electric beam, friction and so on.

Punching & Stamping

We achieve rapid cycle times with a capacity of up to 30 tons, and can handle wide variety of material dimension and thickness. And our stamping presses can complement high volume capacity.

Hardware

Our precision hardware insertion equipments are free of error. Our quality assurance practice ensure the insertion process and improve the quality and productivity.
Additional Services
Production Cutting
Shearing
Delivery
Sourcing Hard-to-Find Products
Plasma Cutting
Water Jet Cutting
Bending and Press Brake
Hole Punching
Milter Cutting
Laser Cutting
Notching
Flame Cutting